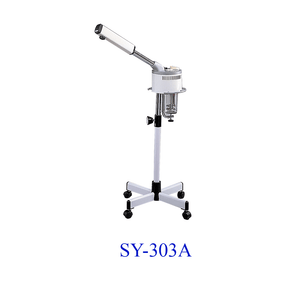 Facial Steamer SY-303A
The SY-303A facial steamer features an ozone function, adjustable spray arm (arm turns clockwise and counterclockwise only), glass jar, and four wheels caster.
The steam ion can enlarge the blood vessels and promote the blood circulation and the function of metabolism.
Relaxing and softening the skin. It will make the skin healthy and bright. It also can get rid of the corneous and make the skin more brilliant.
Made in TaiWan
Ref.# :SY-303A
---