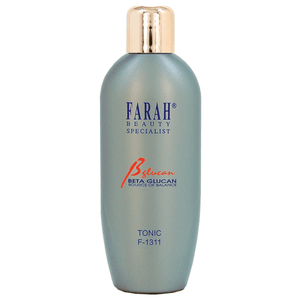 Beta Glucan Tonic F-1311 (200ml)
Face toner without any chemicals, preservatives, chemical emulsifiers, coloring, or perfume. Brightens, clears and refreshes the skin - Helps skin cleansing. Supplements skin cleansing and intensifies the removal of loosened dead cells. 

Active agents: β-Glucan, Aloe Vera, Allantoin, Panthenol
Application: After cleansing, rub the face softly with a cotton pad moistened with tonic.
Suitable: All skin types, especially sensitive skin.
Ref: F-1311 (200ml)
---
We Also Recommend
---