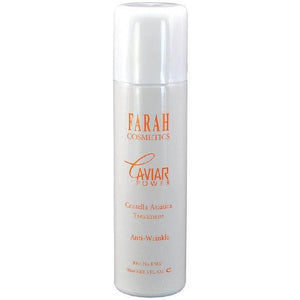 Anti-aging Centella Asiatica Mask F-902 (150ml)
FARAH Anti-aging Centella Asiatica Mask F-902 (150ml)
Centella Asiatica or Hydrocotyle Asiatica, a plant native to sub-tropic regions such as Madagascar, Thailand, and Indonesia, has been used for more than 3,000 years in traditional medicine. Centella Asiatica is a plant that consists of high concentrations of phytohormones which, when combined with Soya, accelerates the renewal of connective tissues and collagens of the skin. It effectively smoothes and restores the skin, giving it a more youthful appearance.
Application:
Shake well. Then spray out foam about the size of a golf ball. Spread evenly onto face. Massage gently for 10-15 minutes. Wait for 20 minutes. Then use wet towel to remove excess mask, or leave it on (optional). If done in the evening time, mask could be left on face overnight.
Suitable for normal, dry, and mature skin types.
---
We Also Recommend
---