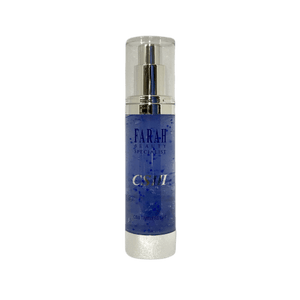 CSIII Timeless Transfer Lift Serum (50ml)
A powerful new weapon in the war against wrinkles. This new cream combines ASC III with encapsulated vitamin A, E, and F offering timed release of the active ingredients to give the skin lasting protection. Protects the same long-lasting depot effect by moisture loss and has a balancing effect on the lipid metabolism.
Application: Use 2-3 times a week as a cure. Timeless Transfer Lift can be used as a permanent treatment as well. Apply everyday in the morning and/or in the evening as a sole care or before applying a caring cream.
Active agent: ASC III, Vitamin A, E, F
Suitable for Dry and Normal skin types
Ref: F-1527 (50ml)
---
We Also Recommend
---