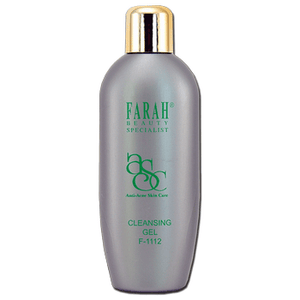 Acne ASC Cleansing Gel F-1112(200ml)
Acne ASC Cleansing Gel F-1112(200ml)
Product Information:
Clean and Active Cleansing Gel is a particularly gentle cleansing agent that rejuvenates your skin leaving it feeling soft and fresh, It's formulated to gently and thoroughly remove unwanted particles of dirt, skin secretions and make-up easily
Instructions for use:
Best used twice a day. Once in the moring and in the evening, Apply the get smoothly into your skin using a circular motion. Afterwards, rinse off with warm water,
Ingredients: Aqua(water), Caprylic/Capric, Triglyceride, Aloe Barbadensis Gel, Peg-8 Stearate, Sorbitol, Phenoxyethanol, Carbomer, Propylene Glycol, Methylparaben, Sodium Hydroxide , Trideceth-9, Peg-40 Hydrogenated Castor Oil, Parfum (Fragrance), Nettle (Urtica Dioica) Extract, Propylparaben, Ethylparaben, Butylparaben, isobutylparaben, Methyldibromo Glutaronitrile.
Suitable for oily and acne skin type.
---
We Also Recommend
---